Welcome to
TEA ACRES
We own three Tea estates/factories in the Medium Grown areas of Ceylon, since 1913 and one is located on the foot hills of the picturesq Knuckles mountains, in Matale, covered with mist, most of the year. Other Estates are Kelly Group, in a Place called Dotel Oya which had the longest factory building in the entire country, back in 1913. Meddagoda is another estate, which is also in the same area. We are proud to announce that the current management on all three estates are family members of the 3rd generation, which confirms our commitment towards the plantations and the trade. Further, we are in possession of latest, state of the art machinery such as electronic stalk extractors, colour separators and so on. All three Tea factories are fully automated. The factory modernization program was completed by us in the year 2015.

Upcoming Collection
Infused Tea
Infused Tea has a beautiful combination of the juicy fruits, elegance of spices, herbs and their amazing functional ability. This Tea when absorbed creates a healthy and spellbinding beverage, whether you take it hot or iced.
Symbol of Quality
CEYLON TEA
over one hundred and fifty years, the name Ceylon had become synonymous with the world's finest tea. In the world's eye and tongue, Ceylon was tea and tea was Ceylon. The Lion Logo which appears on Ceylon Tea packs denotes not only the country of origin but also the quality of Ceylon Tea. The Sri Lanka Tea Board is the legitimate owner of the Ceylon Tea Lion logo which has been registered in many countries in the world. The legendary lion of the Sri Lankan flag was introduced to the Ceylon Tea logo, to guard this commitment – the symbol of quality.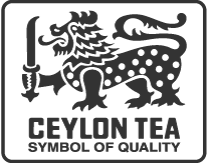 ---
Online Shop
OUR PRODUCTS